OVERVIEW
| | |
| --- | --- |
| Commodity: | Silver-Gold |
| Deposit Type: | Low Sulfidation Epithermal Au-Ag |
| Location: | Sonora, Mexico |
| Size: | 807 hectares |
| Status: | Available for Option |
Los Cuarentas is a low sulfidation epithermal Au-Ag target characterized by strong argillic and phyllic alteration surrounding low sulfidation epithermal vein systems that host gold and silver mineralization. Vein textures and silica polymorphs suggest that the higher levels of the epithermal systems are present throughout the under-explored district. Hydrothermal alteration is overprinted in places by strong oxidation after pyrite and other sulfides. Several target zones have been identified and most are ready for drilling; these are named: Santa Rosalia, Santa Rosalia Sur, and El Sombrero.
The property is located in northern Sonora, 170 km northeast of Hermosillo and located 17 km northwest of SilverCrest Metals' Las Chispas Mine (PEA (Preliminary Economic Assessment), estimates annual production of 9,559,000 oz AgEq[1]). The Los Cuarentas Project is also located 15 km northeast of Equinox Gold's Mercedes Mine, which produced 59,901 oz Au and 191,306 oz Ag in 2019 with Equinox expecting increased production and lower costs in 2021[2].
[1] http://www.silvercrestmetals.com/_resources/704-ENG.VMIN03016-05-Las-Chispas-PEA_a190719_SEDAR.pdf
[2] https://www.equinoxgold.com/operations/operating-mines/mercedes/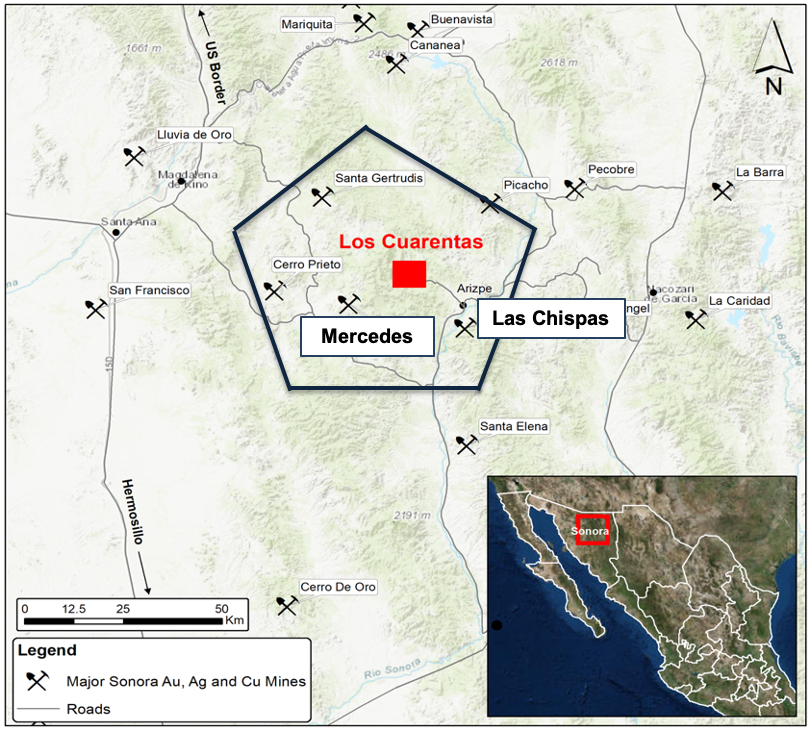 Location Map of Los Cuarentas and Surrounding Mines
Project History
The Los Cuarentas Project produced in excess of 100,000 ounces of gold from historical mine operations within epithermal vein structures in the 1950s. Last year, Millrock completed a surface sampling program that returned numerous multi-gram assays including one up to 17.5 g/t Au over 1 m. An induced polarization survey (IP) was also completed by Centerra Gold in 2016 while under option from Millrock that identified a strong resistive body that appears to coincide with the surface expression of the Santa Rosalia Sur vein systems. Riverside has identified three (3) targets from mapping and sampling through integrating past and current data to refine a go forward work program. The Santa Rosalia target is the highest priority of the 3 targets and is defined by past open cut and underground vein mining where recent sampling has shown a strike length of more than 500 m and open to the east and west.
Disclaimer: Assay results from previous operators work on the Los Cuarentas Project is historical. The reliability of historical data is uncertain but is considered to be relevant by Company management; however, there is a risk that the Company's confirmation work or future drill testing may produce results that substantially differ from the historical results.
Riverside exploration work
In October 2020, Riverside conducted a sampling program to aid with target definition to support the upcoming fall 2020 drill program. A total of 55 channel samples and 181 soil samples were carried out providing confidence for extending the vein projections. In both sampling programs, channel and soil delivered high-grade results including:
The channel sampling program was carried out with a rock saw, thus making channel samples continuous and more representative than any previous sampling by former explorers. The first channel sample batch contained 55 samples; 22% of the samples returned higher than 0.6 g/t Au and 49% of samples higher than 0.2 g/t Au. A map showing the full data for all samples can be found on Riverside's website for those looking for even greater context.
Table 1: Top results from channel sampling over both primary targets: Santa Rosalia and Santa Rosalia Sur
| | | | |
| --- | --- | --- | --- |
| Channel name | Width (m) | Grade (g/t) | Target |
| RRI_CH_01 | 3.4 | 9.1 | Santa Rosalia Sur |
| including | 0.8 | 32.9 | |
| RRI_CH_09 | 1.6 | 21.7 | Santa Rosalia |
| RRI_CH_10 | 2.8 | 3.3 | Santa Rosalia |
| including | 1.6 | .3 | |
| RRI_CH_06 | 0.7 | 3.6 | Santa Rosalia |
| RRI_CH_07 | 1.6 | 3.6 | Santa Rosalia |
| RRI_CH_05 | 1.5 | 2.1 | Santa Rosalia Sur |
| RRI_CH_08 | 1.3 | 1.9 | Santa Rosalia |
| RRI_CH_03 | 0.7 | 1.4 | Santa Rosalia Sur |
| RRI_CH_02 | 1.9 | 1.1 | Santa Rosalia Sur |
| RRI_CH_04 | 2.1 | 0.9 | Santa Rosalia Sur |
In April 2020, Riverside collected additional channel samples along the primary targets and developed a better understanding of the structural setting identifying two additional vein systems and finding surface exposures with high-grade gold. The new sampling results increase the Company's confidence in the potential for its 100% owned Los Cuarentas Project to host a near-surface, high-grade gold vein system. Drill permits have now been granted.
The recent sampling program included 31 new rock-chip samples and Riverside geologists took the opportunity to update and create a new geological map. The new assay results show continuity along the principal mineralized zones and included five high-grades gold samples (see Table 1 below).
Table 2: Top Five of 31 Gold Assay Results from Riverside's Second Sampling Program
| | | | | |
| --- | --- | --- | --- | --- |
| Sample ID | Au (g/t) | Target Zone | Sample Type | Rock Type |
| RRI-6023 | 18.00 | Santa Rosalia | rock chip | vein |
| RRI-6010 | 12.30 | Santa Rosalia Sur | float | vein/breccia |
| RRI-6014 | 7.19 | Santa Rosalia Sur | rock chip | breccia/vein |
| RRI-6012 | 2.99 | Santa Rosalia Sur | rock chip | andesite/stockwork |
| RRI-6019 | 2.29 | Santa Rosalia | float | vein/andesite |
In January, 2020 Riverside collected a total of 16 rock samples from selective areas from its first sampling program at the Project with six (6) of the samples returning greater than 5 g/t Au and up to 25.7 g/t Au and 119.7 g/t Ag (see Table 2 below). Riverside's exploration team mapped and re-sampled known historical work areas to validate the accuracy of the high-grade samples collected in the past and to initially confirm two of the primary targets; Santa Rosalia and Santa Rosalia Sur.
The results from the 16 samples collected by Riverside have been encouraging with the top six samples providing high-grade assays and a good starting point for the Company to continue to work up and further expand targets at Los Cuarentas, which includes areas around and expanding from the former mining operations and major extensive exposed undrilled vein systems.
Table 3: Six Best Gold Assay Results from Riverside's First Sampling Program at Los Cuarentas
| | | | | | |
| --- | --- | --- | --- | --- | --- |
| Sample # | Au (ppm) | Ag (ppm) | Target | Type | Rock |
| RRI-5779 | 25.7 | 4.5 | Santa Rosalia | dump | breccia |
| RRI-5782 | 10.2 | 9 | Santa Rosalia | select | andesite/veinlets |
| RRI-5789 | 6.8 | 65.1 | Santa Rosalia Sur | 1-m channel | sheeted vein |
| RRI-5784 | 6.27 | 119.7 | Santa Rosalia | float | vein/breccia |
| RRI-5780 | 5.3 | 5.6 | Santa Rosalia | rock chip | stockwork |
| RRI-5790 | 5.1 | 75 | Santa Rosalia Sur | rock chip | sheeted vein |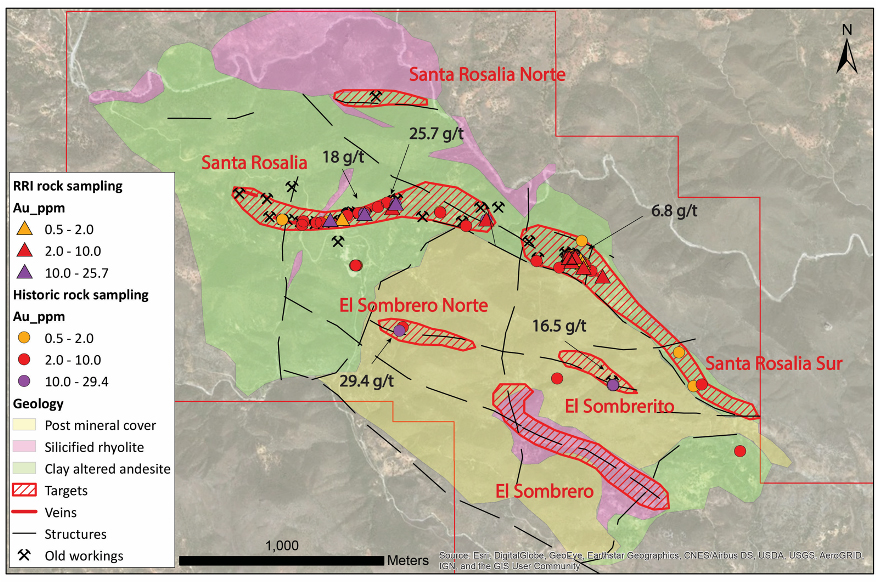 Geological map of Los Cuarentas Project highlighting the six (6) current targets
Targets:
Riverside has identified six (6) targets at the Los Cuarentas Project; the Santa Rosalia, the Santa Rosalia Sur, El Sombrero, El Sombrero Norte, El Sombrerito and Santa Rosalia Norte targets. Riverside geologists will focus their initial efforts towards the Santa Rosalia target utilizing past data to refine the target area and work program. The Company is also working on interpretations of the structural control of the high-grade ore shoots to better understand and delineate the volcanic-hosted, low sulfidation veins found on the property.
Santa Rosalia:
The Santa Rosalia target is a mineralized structural zone extending for approximately 1 km (see press release January 20, 2020) and part of the uplifted northern block. The Santa Rosalia "vein zone" is defined as multiple sub-parallel mineralized silica-infilled fractures which form veins. Those veins can be seen in structural zones which can be up to 8 m wide. The latest sampling program returned several high-grade samples that include: 18 g/t Au in a single 0.5 m wide vein, 2.3 g/t Au in quartz vein floats and 0.5 g/t Au along a 1 m channel sample across the entrance of an adit. Additional observations at Santa Rosalia show shallow, hydrothermal textures such as chalcedony quartz, suggesting most of the system has been preserved and likely extends to depth.
Santa Rosalia Sur:
Similar to the Santa Rosalia target, the Santa Rosalia Sur target is part of the uplifted northern block. The latest mapping and sampling program highlighted and confirmed the presence of high-grade gold up to 14.8 g/t Au in hydrothermal breccia that extends 200 meters along strike. Laterally, the stockwork bordering the hydrothermal breccia returned 3 g/t Au. As previously described in the press release of January 20, 2020, the mineralized zone is affected by post-mineral faulting to the north, west and south. Although the mineralized bedrock has been dropped-down to the south, the alteration and lower grade gold (1-3 g/t) mineralization can still be traced for an additional 800 meters to the south along trend.
El Sombrero:
El Sombrero target can be defined as a northwest oriented zone of hydrothermally altered package of volcanic rocks. High temperature alteration mineralogy as well as extensive silicification are primarily located along the El Sombrero structure and extend approximately 10 meters on each side of the fault (see Figure 5 in Diagrams). This observation makes El Sombrero a priority for deeper testing as it is identified as a possible feeder structure.
El Sombrero Norte:
El Sombrero target is mostly covered by post-mineral andesite, windows in the andesite show hydrothermal alteration as well as silicified rhyolite dikes indicating that historical samples were taken along a structural feature. This structure is defined as a parallel splay of the Mine fault, which is the main host for the Santa Rosalia high-grade mineralization. Historical samples from Millrock's 2017 sampling program returned the highest grade on the property 29.4 g/t Au and another 8.6 g/t Au.
El Sombrerito:
El Sombrerito is a new discovery that includes some old workings. Historical samples taken by Millrock in 2018 returned 16.5 g/t Au and 11 g/t Au from 0.5 m wide stacked veinlets. Riverside's geologists defined the area as a new structural target, which maybe a parallel splay in between Santa Rosalia Sur and El Sombrero.
Santa Rosalia Norte:
Approximately 450 meters to the north of Santa Rosalia additional old workings were discovered. Outcrops show steam-heated alteration mineralogy and the presence of silicified rhyolitic dikes. This area warrants more work to expand the size of the identified mineralized zone. Multiple parallel splays are likely to be found in this system, as was found at the nearby Las Chispas mine owned by SilverCrest Metals. Following their acquisition of the project SilverCrest discovered 14 additional veins, including the notable Babicanora Norte Vein, across a 1.5 km wide zone.
Follow-up work at Los Cuarentas will focus on mapping extensions of the primary targets at Santa Rosalia and Santa Rosalia Sur. Additional channel sampling across the primary mineralized zones will be conducted in addition to soil sampling grids to explore for extensions of known veins. This work will be followed up with geophysics to provide more information on the splays associated with the primary targets.
Diagrams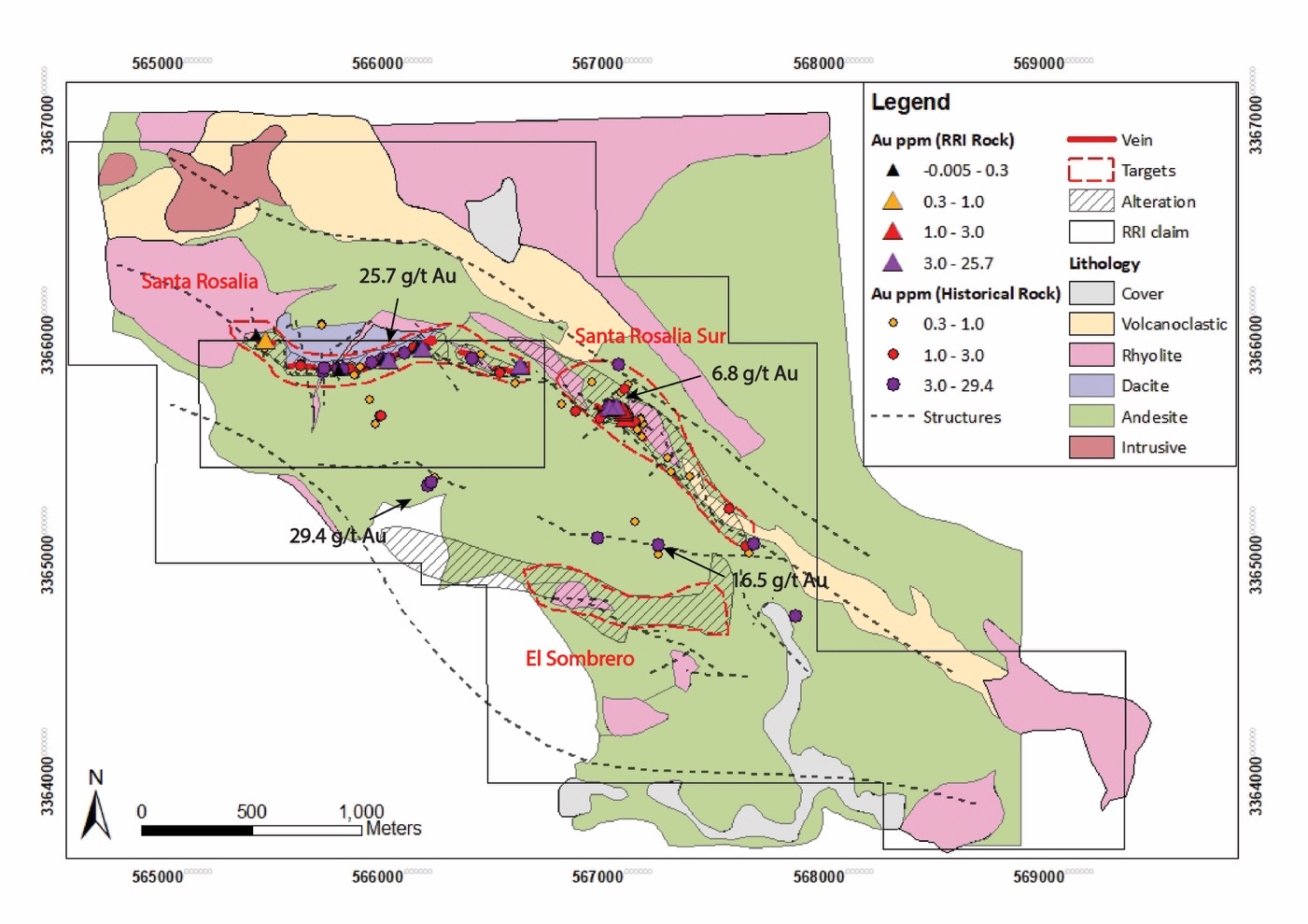 Figure 2: Geological map showing Riverside and Historical Rock Samples, Riverside's targets and cross sections location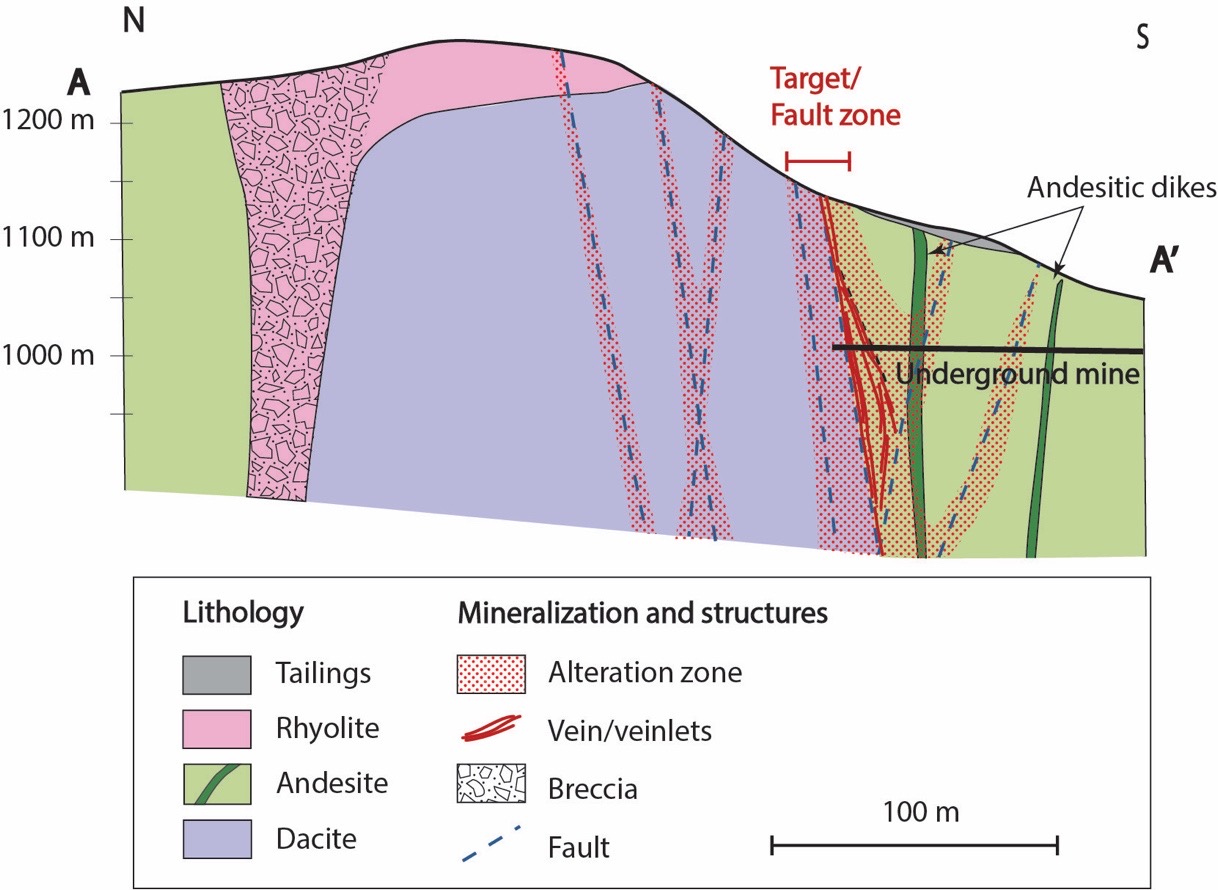 Figure 3: Interpreted Cross Section of Santa Rosalia Target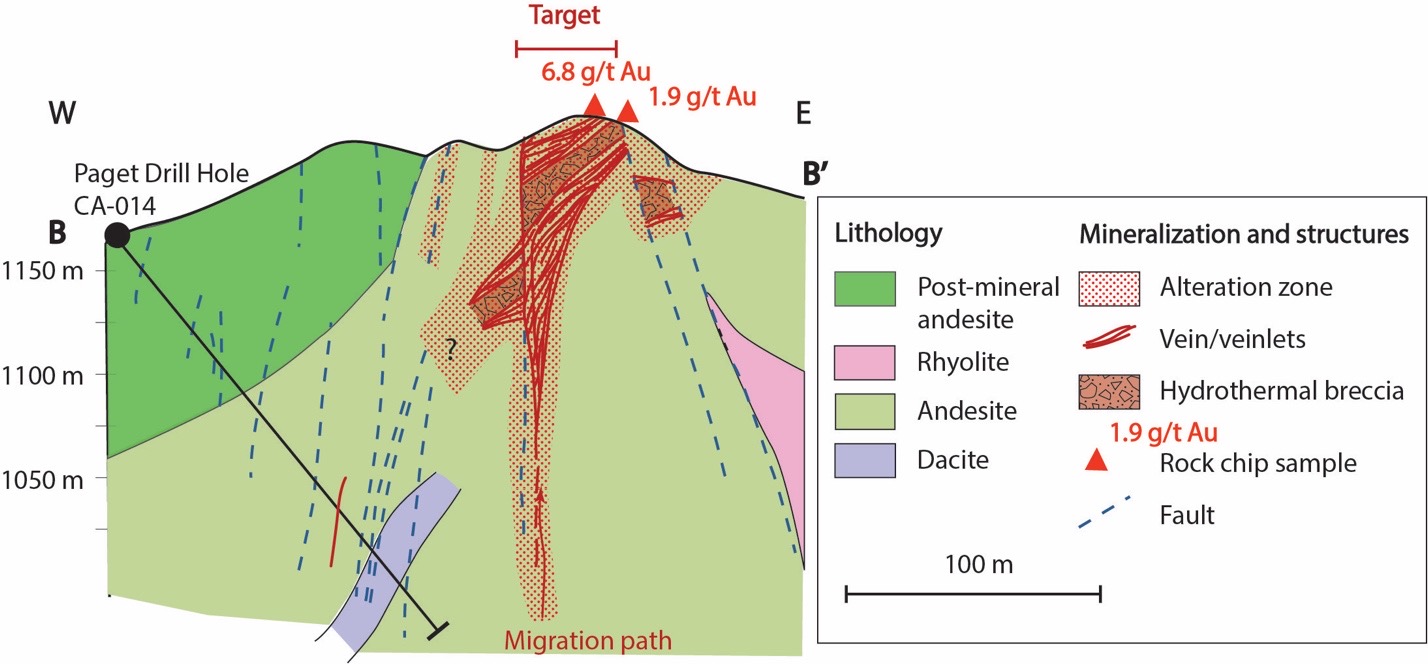 Figure 4: Interpreted cross-section of Santa Rosalia Sur Target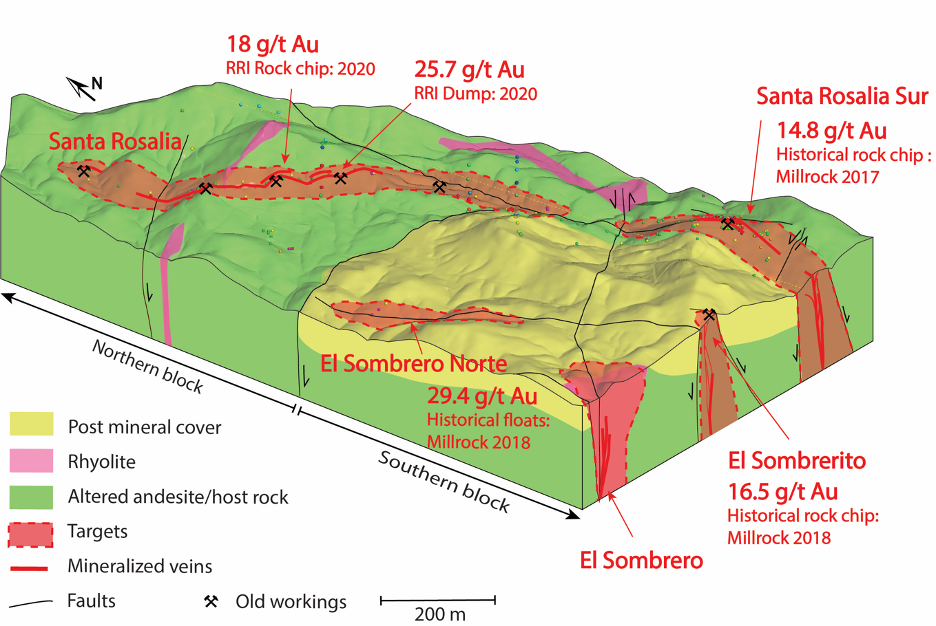 Figure 5: Geological Interpretation of the Los Cuarentas Project
Geology
The historical Santa Rosalia area comprises a series of mineralized (< 1 m to 2.5 m wide) parallel, low sulfidation epithermal veins of banded crystalline to cryptocrystalline quartz and calcite. Mineralization shows gold, silver, galena, argentite, acanthite, sulfosalts, minor chalcopyrite and pyrite. Textures observed are typical of a low sulfidation epithermal system and include the presence of incipient banded quartz, quartz breccia, silica after bladed calcite and quartz veinlet arrays inside fault breccia and gouge. Vein flexures and cross intersections provide some of the higher-grade bonanza shoots, which remain to be further explored over the strike length.
The historical mine workings, which have been abandoned since the 1950s, consist of a vertical stope open to surface with horizontal extensions reaching out possibly 250 meters. There are several tens of thousands of tons of material based upon Millrock and Paget's calculations near the abandoned mill structure. While the extent of the workings is not fully known, there are indications that they may extend vertically down to possibly 230 meters. Riverside will be targeting along strike of the named veins and will include sampling a number of recently discovered veins.
Veins are hosted in andesitic, volcanic rocks that show strong alteration minerals including sericite and high acid conditions clay minerals. The stratigraphy is similar to that of Mercedes and Las Chispas mines where with sedimentary units are overlain by andesitic flows and flow breccias.
Option Payments & Royalties (all in USD):
Riverside will be assuming Millrock's remaining options payments for the Los Cuarentas Project. Millrock has previously paid $28,500. Riverside's payment schedule includes: September 2019 of $25,500 (paid). $18,000 due February 2, 2020, $42,000 due August 2, 2020 and $42,000 due February 2, 2021 to complete all payments in USD of $156,000 for the Project. For Santa Rosalia there is a 0.5% NSR to Millrock and on the surrounding concession there is an NSR to Sandstorm Gold Royalties of 1.5% on Au and 1% on other metals.
Qualified Person & QA/QC:
The scientific and technical data contained in this news release pertaining to the Los Cuarentas Project was reviewed and approved by Freeman Smith, P.Geo, a non-independent qualified person to Riverside Resources, who is responsible for ensuring that the geologic information provided in this news release is accurate and who acts as a "qualified person" under National Instrument 43-101 Standards of Disclosure for Mineral Projects. Riverside has not verified any of the historical assay results at the Project. The Company's plan is to begin an exploration program to confirm historical results in the near future.
Photos

Riverside geologists at Los Cuarentas


Los Cuarentas Gold Project (Santa Rosalia Sur Target) looking NNW


Cuarentas Oxides


Riverside excavates trenches along the Terterazo shear zone trend at the Cuarentas Gold Project in late 2020


Riverside excavates trenches along the Terterazo shear zone trend at the Cuarentas Gold Project in late 2020